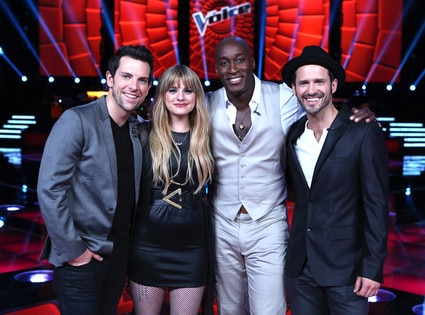 Congratulation to Jermaine Paul (3rd from left). winner of The Voice Season 2. This is the first win for Coach Blake (season 1 winner was coached by Adam Levine).
For me, the result was really quite a surprise. Expectation and prediction all pointing to Tony Lucca, but just maybe luck is not in his side. I was assure that Chris Mann will win, but he is far from winning as he was placed 4th following Tony Lucca and Juliet Simms, 3rd and 2nd respectively.
The Voice season 2 just end, and yeah we might or not, will expecting The Voice Season 3.
Yet to come --> American Idol 11 finale, and also X Factor USA season 2 . Gosh, I love singing competition!